Originally published in The Batavian August 17, 2011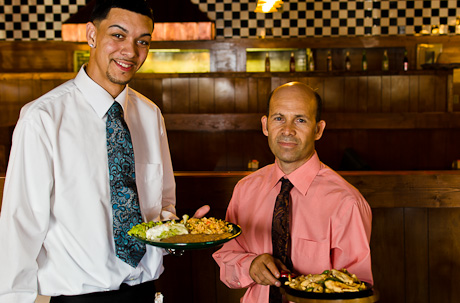 Rancho Viejo, Batavia's new Mexican restaurant, opened at 11 o'clock today.
Owner Leon Ramirez, right, said he decided to open a restaurant in Batavia because it seemed like a good market and there was no Mexican restaurant in Batavia.
Ramirez completely remodeled the former Ponderosa location on Ellicott Street.
This is Ramirez's fifth location. He also owns Mexican restaurants in Mt. Morris (his home), Cornell, Waterloo and Fairport.
"I invite everybody down to give us a try," Ramirez said. "I promise them very real Mexican food."
Pictured with Ramirez is Jonathan Martinez.