Originally published in The Batavian on August 28, 2011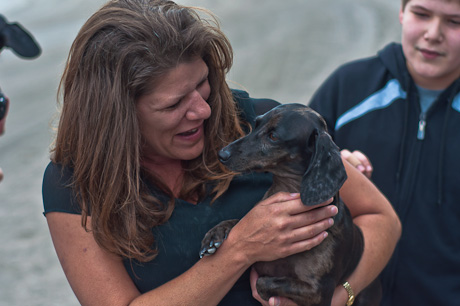 For the third-straight year, Jake Arnold bested a large field of eager wiener dogs -- and some not so eager -- to take the 2011 Wiener Dog Race championship title.
A large crowd of wiener dog race enthusiasts were on hand to cheer for their favorite hungry little dachshund.
Jake Arnold, a 4-year-old owned by Jane Smart, won the big race in a photo finish, beating out first-year entrant Gordon, owned by Lindsay Ryan, and long-time rival Rudy, an 8-year-old owned by Ron Schiller.
Rudy, a previous race winner, finished second to Jake Arnold for the previous two years.
In all, 63 elongated canines raced at the Downs on today.