Originally published in The Batavian on August 31, 2011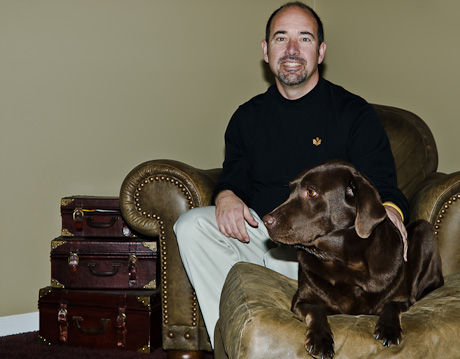 Batavia Downs announced today that Joseph Teresi Jr., one of Genesee County's most tireless volunteers, will receive the 2011 Italian-American of the Year award.
Not long ago, we were writing about Teresi as the 2010 Geneseean of the Year.
In the past he's also been named YMCA Volunteer of the Year as well as a two-time Lions Distinguished Service Award winner and a recipient of "Lion of the Year."
"I'm totally surprised," Teresi said. "With the number of people around here who are worthy of these awards, to be recognized twice in one year is very surprising."
Teresi is being recognized for all of his volunteer efforts, but most notably his effort to start the YMCA's Challenger Sports program and his work with the T.F. Brown's/Lion's Club annual Christmas dinner. He's also a member of the Notre Dame High School Education Foundation and past president of the Genesee YMCA and the Batavia Lion's Club.
"It's always nice to be recognized for your efforts," Teresi said. "I am proud to be an Italian-American and to enjoy the traditions of my heritage, so this award carries a special meaning."
Teresi was nominated for the award by Joe Gerace, who won the first Italian-American award from Batavia Downs.  
"it's nice to be nominated by the first-award winner," Teresi said. "For him to recognize my efforts, some of the contributions I've tried to make to the community, it's nice, and I'm proud to follow people like Chuck Zambito last year and Ray Cianfrini the second year."
The award will be presented to Teresi on Sept. 9 at Batavia Downs. To make reservations to attend the event, call Sara Tenney at (585) 343-3750, ext. 309.
Photo: File photo by The Batavian.