What do you love about this local business?
To post a recommendation, you must
Register
or
Sign In
.
Batavia Downs

8315 Park Road
Batavia, NY, 14020
(585) 343-1423

Hours:
Sunday - Saturday 8am - 4am
About:
If you're looking for the best gaming experience in Western New York there is only one place to go: Batavia Downs Gaming. Batavia Downs Gaming has a variety of ways to be part of the winning experience. Join our Player's Club and take advantage of daily promotions as well as nightly drawings for Free Play, Cash or other great prizes. Find and befriend us on social networking sites for promotions and offers! You can also visit BataviaDownsGaming.com We have over 776 of the hottest and most in-demand games, with two enclosed smoking rooms and progressive jackpots! Some of the hottest pop culture gaming machines are on our gaming floor including Betty Boop, Sex and the City, Wheel of Fortune, The Hangover, NASCAR, CSI, Michael Jackson, Family Guy and Dolly Parton. Admission and Self Parking are always FREE. Valet Parking for just $3. Handicapped, Diamond and Platinum members may valet park for free. 4 great restaurants reside on site: Enjoy fine dining at The Clubhouse Restaurant or watch your favorite games on any of our 30+ HDTV's in Thurman Thomas' 34 Rush Restaurant. Fine Italian food can be found in Fortuna's and the Homestretch Grill is open late for a quick bite to eat. Live Harness Racing runs from late July until early December, so be sure to stop by and see America's Oldest Lighted Harness Race Track! Interested in booking your group, or just a fun-filled location for a party? Batavia Downs Gaming can accommodate groups as small as 20 and as large as 800. Bookings include Free Play and other offers. Be sure to contact Mary Bucceri at 585-343-3750 ext. 468 for more information. Did you know that Western Regional Off Track Betting is a Public Benefit Corporation? As part of Western Regional Off-Track Betting, Batavia Downs Gaming has helped contribute millions to New York State education and the 15 counties and 2 cities it serves. Since the inception of OTB in the early 70s, and continuing with the opening of the Batavia Downs Gaming in May of 2005, Western OTB has contributed Hundreds of Millions of Dollars to NY State Education, the pari-mutuel racing industry and revenues net of expenses are distributed to the Counties of Cattaraugus, Cayuga, Chautauqua, Erie, Genesee, Livingston, Monroe, Niagara, Orleans, Oswego, Schulyer, Seneca, Steuben, Wayne, Wyoming and the Cities of Rochester and Buffalo. These contributions help lower property taxes and contribute to community improvements. Batavia Downs Gaming is located less than one mile from Thruway Exit 48, just minutes from Buffalo, Niagara Falls & Rochester and is open daily from 8AM-4AM. For more information call 585-343-3750 or visit BataviaDownsGaming.com. You must be 18 years or older to play video gaming machines and to wager on horses. Please play responsibly.
Original Source: The Batavian
Originally published on The Batavian October 19, 2015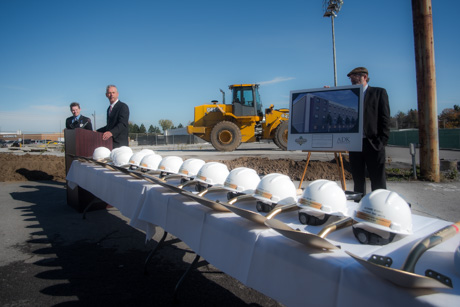 Dignitaries, politicians and business leaders gathered at Batavia Downs today for an official groundbreaking ceremony for a new $5.4 million hotel being developed by ADK Hospitality, a company from Buffalo that reached an agreement earlier this year to build the hotel on land formerly owned by Western OTB.
The project turns the land from tax-free acreage to tax-generating acreage and is expected to create 25 full-time equivalent jobs in the 82-room facility. To help finance the project, Genesee County Economic Development Center has granted more than $600,000 in tax relief. Once open, hotel guests with balconies will be able to watch harness racing from their rooms.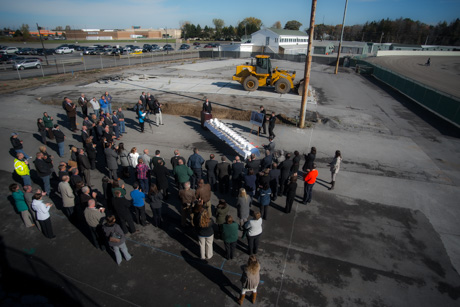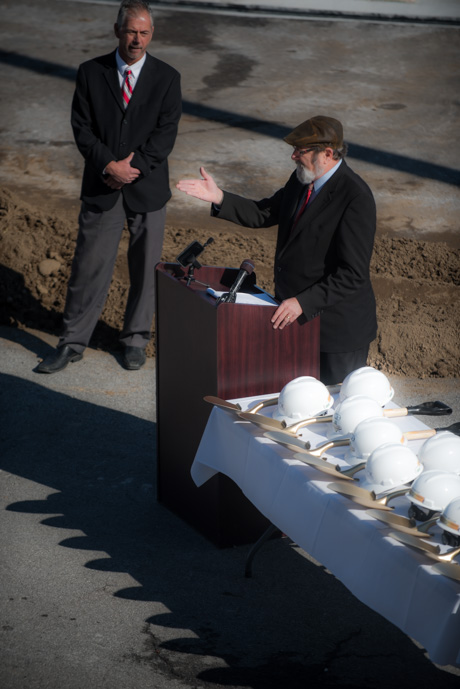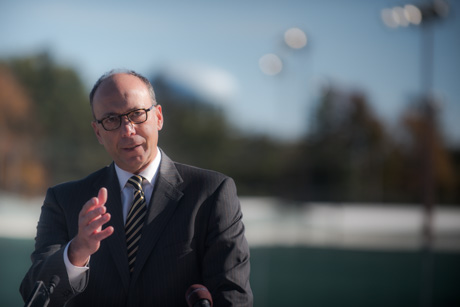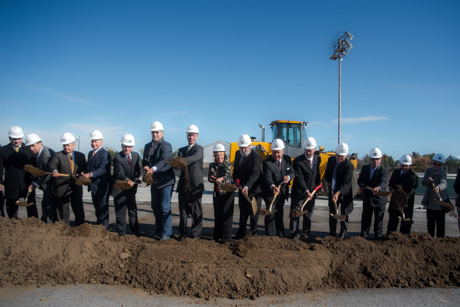 Recommendations
Total
: 6
Something fun to do local and you can win big! Just not me. Lol
Ann Sheelar on Jan, 13, 2017
Great place to celebrate a Birthday. Had my Mom's birthday dinner at the clubhouse. She had the best time ever.. Thanks to all the staff for being so helpful and great service!!!!!
Nancy Eckert on Jan, 8, 2017
A good place to spend a evening.
Steven Pagano on Dec, 29, 2016
Batavia Downs is a great place for fun and food they have live entertainment and the games are fun to. They give away free plays daily and many chances to win. This year I took my little boy to see Santa and the weaner dog races so they are fun for the family as well. Great place to visit
Pamela Morris on Dec, 28, 2016
Good place to go when you want to get away and have a little fun and maybe win some cash. I really like the made in America store!
Gary DuBoise on Dec, 21, 2016
They've done an impressive job of remodeling! Can't wait to check out the hotel!
Dawn Puleo on Dec, 12, 2016