Originally published in The Batavian March 11, 2011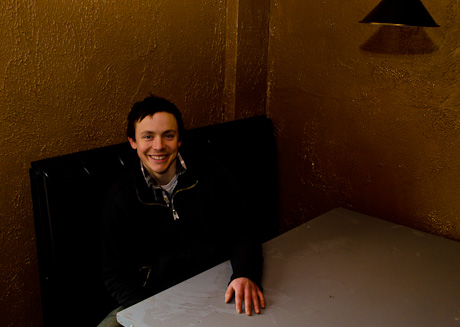 A little bit of old Batavia is going to come back to a new bar on Jackson Street, according to co-owner Derek Geib.
Geib and partner Michael Hyland are busy renovating 9 Jackson St.
Longtime residents will remember the building as the one-time Silver Slipper, and later the Candlelight, before becoming Fuel. The location was most recently the Jackson St. Grill/Belladessa's.
As a restaurant, Silver Slipper's once gorgeous mahogany bar was boarded over and the back bar painted white.
Geib and Hyland have removed all of that clutter and the dark-brown wood of the bar and walls, as well as a large mirror behind the bar, are visible again. The partners have also partially exposed the brick wall of the original structure.
The duo will dub their new establishment "Bourbon & Burger Co."
And the name reflects what Geib, most recently co-owner of Matty's Pizzeria, hopes people will think of when they think of the tavern -- a place to drink and a place to eat.
"It will be a bar and I don't want people to think just 'food,' Geib said. "I want them to get the idea that it's both."
As for the food, though, Geib is aiming high.
"We'll have the best burgers in town," Geib said. "If you ask 10 people where their favorite place to go for a burger, you'll get eight different answers. We want to be the number-one answer."
If the liquor license process goes according to plan, Geib thinks the doors on Bourbon & Burger Co. will open by May 1. The new tavern's application is going before the Batavia City Council for consideration at Monday's meeting.