Originally published in The Batavian April 11, 2012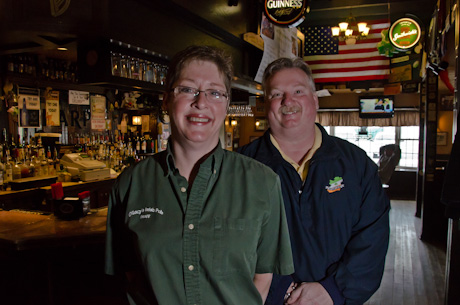 This Sunday, O'Lacy's Irish Pub celebrates 15 years in business.
The location of O'Lacy's on School Street was the Darien Knitting Mill Outlet and Nancy Bachulak and Kent Ewell originally planned to convert the space into an office building, but after a visit to Rhode Island on St. Patrick's Day in 1996, Bachulak and Ewell decided to raze the existing building and build an authentic Irish pub.
Ewell said he's proud of the fact that no public funds were used in the purchase or construction of the building.
Pub stands for public house, and like the pubs of Europe and the British Isles, O'Lacy's has become a popular downtown gathering place for people from all over Genesee County and beyond.
O'Lacy's has won awards for its Guinness pours and is famous for its Reuben sandwich and homemade potato chips and dip.
Ewell and Bachulak have also supported numerous local charitable causes and events over the past 15 years, including the Michael Napoleon Foundation, UMMC and the Crossroads House.
The celebration will take place throughout the day Sunday.
Originally published in The Batavian February 25, 2010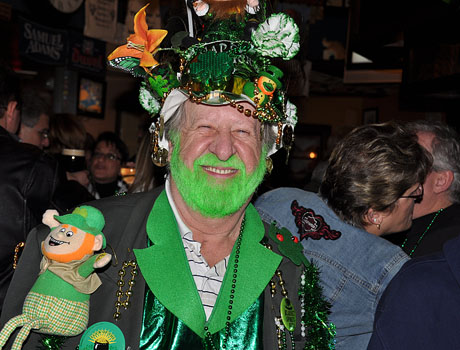 O'Lacy's Irish Pub on School Street in Batavia celebrated its "Perfect Pour" award from Guinness this evening. Guinness representatives were on hand to add to the merriment, which included a free draught for Guinness fans as well as door prizes. The place was packed, even with the slightly bad weather.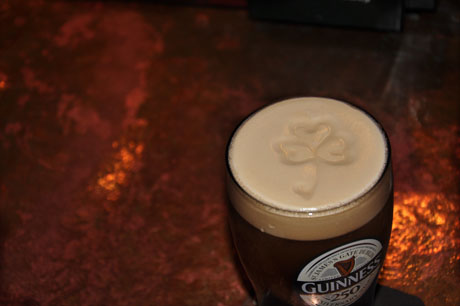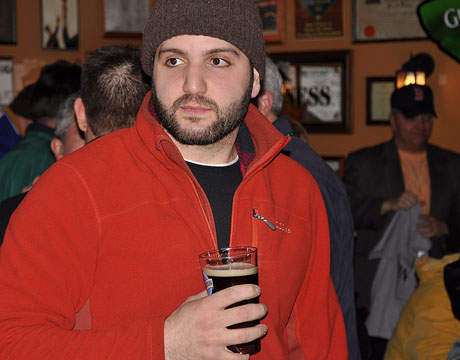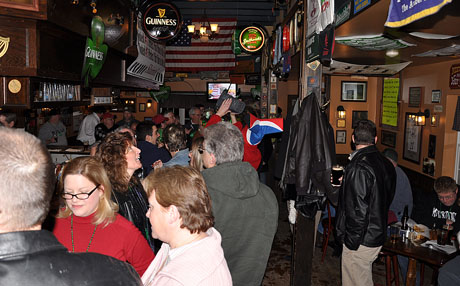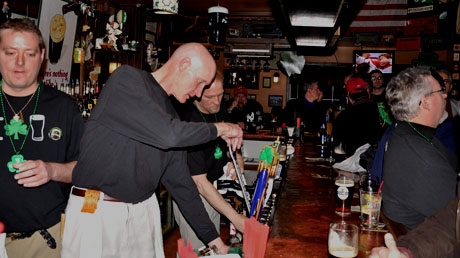 Originally published in The Batavian February 10, 2010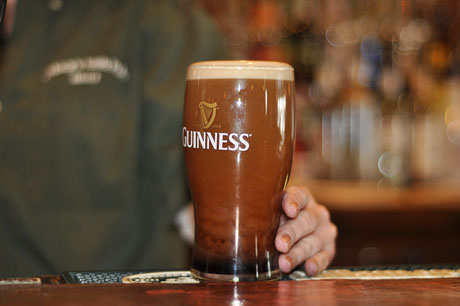 Any bloke can pour a beer, but getting the perfect head on a Guinness -- that's an art.
It turns out that nobody in New York, or the entire Eastern United States for that matter, pours a better Guinness than the staff at O'Lacy's Irish Pub on School Street in Batavia.
The O'Lacy's pour is so good, in fact, that it placed number three in the nation in a contest sponsored by the Ireland-based Diageo Company, makers of Guinness.
The winners were selected based on the text-message votes of patrons of bars that serve Guinness.
O'Lacy's, opened in 1997 and is owned by Kent Ewell & Nancy Bachulak. It beat out 2,100 other contestants for the "best pour" honor.