Originally published in The Batavian November 1, 2016
Photo and article by Rob Henry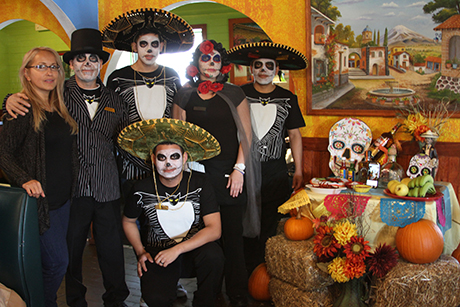 The owner and employees of Rancho Viejo are dressed up in celebration of The Day of the Dead, the holiday in which families pay respect and remember their family and friends who have passed away.
Guillermo Leon, owner of Rancho Viejo, says that the tradition is not one of grieving, but rather one of celebration.
"Its a very special day in Mexico where everybody goes and celebrates with their dead families. If they used to like tequila, they bring them tequila or their favorite foods. They'll have a big party."
The restaurant is running deals through Nov.  2, including 15 percent off for anyone who comes in costume, and many drink specials.
Originally published in The Batavian August 17, 2011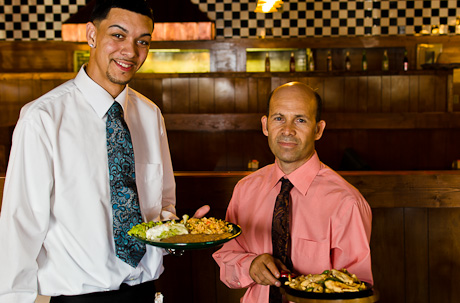 Rancho Viejo, Batavia's new Mexican restaurant, opened at 11 o'clock today.
Owner Leon Ramirez, right, said he decided to open a restaurant in Batavia because it seemed like a good market and there was no Mexican restaurant in Batavia.
Ramirez completely remodeled the former Ponderosa location on Ellicott Street.
This is Ramirez's fifth location. He also owns Mexican restaurants in Mt. Morris (his home), Cornell, Waterloo and Fairport.
"I invite everybody down to give us a try," Ramirez said. "I promise them very real Mexican food."
Pictured with Ramirez is Jonathan Martinez.