Originally published on The Batavian November 18, 2016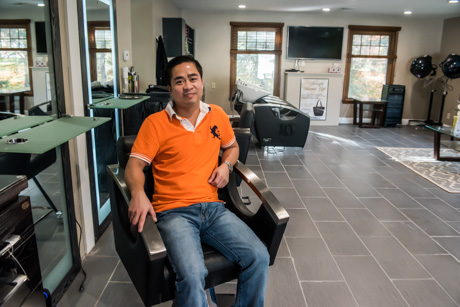 Already a successful proprietor in the nail business -- he and his wife own L.J. Nail's on East Main Street, Batavia -- Johnny Dinh has opened a new, full-service salon at 5176 Clinton Street Road, Batavia.
The new business is called Livia Beauty & Spa.
Dinh has gone all out to make the new salon into a top-end place for not just nails, but hair styling, massages, and skin care.
"This is a place where people can come one-stop," Dinh said. "They can get everything done here. You don't have to stop somewhere else to get hair done or nails done, you know."
The impression Dinh wants customers to get from his new business is that it's high quality with great service.