Originally published in The Batavian June 18, 2010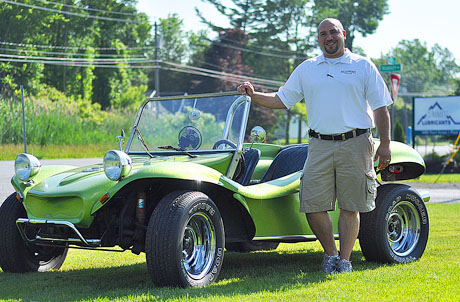 Driving back from the Corfu fire, I spotted this green dune buggy in front of Pellegrino's Auto Sales. Turns out it's Joe's summer ride. It's a 1965 VW. Joe said he bought it out of state three years ago and it only has 69,000 original miles on it. It's not for sale.
Speaking of Bugs, I saw a Love Bug VW on Ellicott Street the other day, but couldn't get turned around to go back and get a picture.