Originally published in The Batavian June 5, 2010.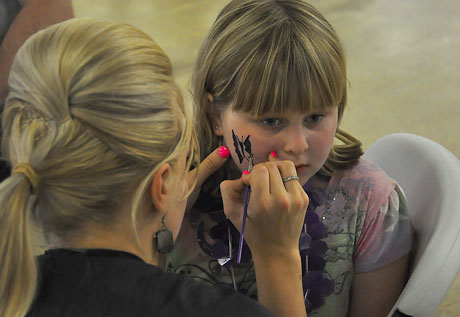 There was a large turnout Friday evening at Batavia Downs for the annual Festival of Hope to benefit Genesee Cancer Assistance.
GCA raised $30,000 this year.
The event featured a 5K walk/run, games for children, music, a Chinese Auction and haircuts and beauty treatments.
On left below, Paul C. Stomper poses with Dr. Kevin Mudd. Stomper was the keynote speaker Friday. The Batavia native has traveled the U.S. working with cancer patients and has authored a book, "Come Sunday, Inspiration for Living with Heart." Mudd is president of GCA. You can find out more about Stomper and his book at ComeSunday.net.