Originally published in The Batavian October 9, 2015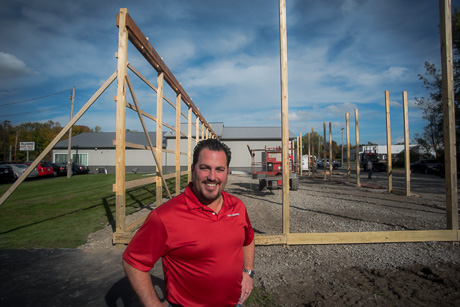 Pellegrino Auto Sales in Batavia is growing -- again.
In 2013, the company added office space to the front of its building, then it bought the acre of land next door so the car lot could be expanded and now Pellegrino's is adding a new five-bay service center with an expanded customer service area.
"We're just growing," said Guy Pellegrino (pictured). "We're doing more business, both service and sales. We're busting at the seams."
Pellegrino has added 5,000 square feet of blacktop and the lot's inventory will expand from 75 vehicles to 100.
The new five-bay service center will mean more employees and Pellegrino's will also start doing alignments in-house.
The current service bays, which provide service on inventory cars, those sold by Pellegrino's as well as to service-only customers, will be used for space to take pictures inside of cars for marketing, online sales and for detailing.
The latest expansion project represents an investment by Pellegrino's of more than $200,000.
Originally published in The Batavian June 18, 2010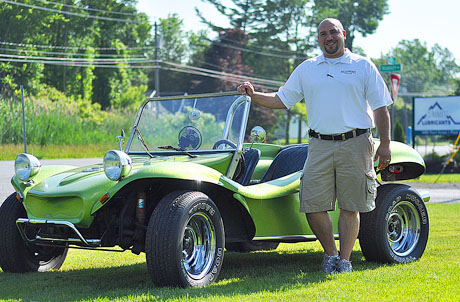 Driving back from the Corfu fire, I spotted this green dune buggy in front of Pellegrino's Auto Sales. Turns out it's Joe's summer ride. It's a 1965 VW. Joe said he bought it out of state three years ago and it only has 69,000 original miles on it. It's not for sale.
Speaking of Bugs, I saw a Love Bug VW on Ellicott Street the other day, but couldn't get turned around to go back and get a picture.